continuing a long family tradition of quality boutique mead making
Amrita Park Meadery is a hidden gem nestled in the heart of the Noosa Hinterland. At Amrita Park Meadery, traditional craftsmanship meets innovation, resulting in a delicious range of meads made using locally grown fruit and honey. Andy and Nicola artfully blend flavours to create unique and exquisite meads –– from classic honey meads to bold fruit-infused varieties, every sip is a journey through taste and aroma. Come and enjoy the best mead in Queensland!
Andy and Nicola invite you to visit Amrita Park Meadery,
and share their passion for all things mead.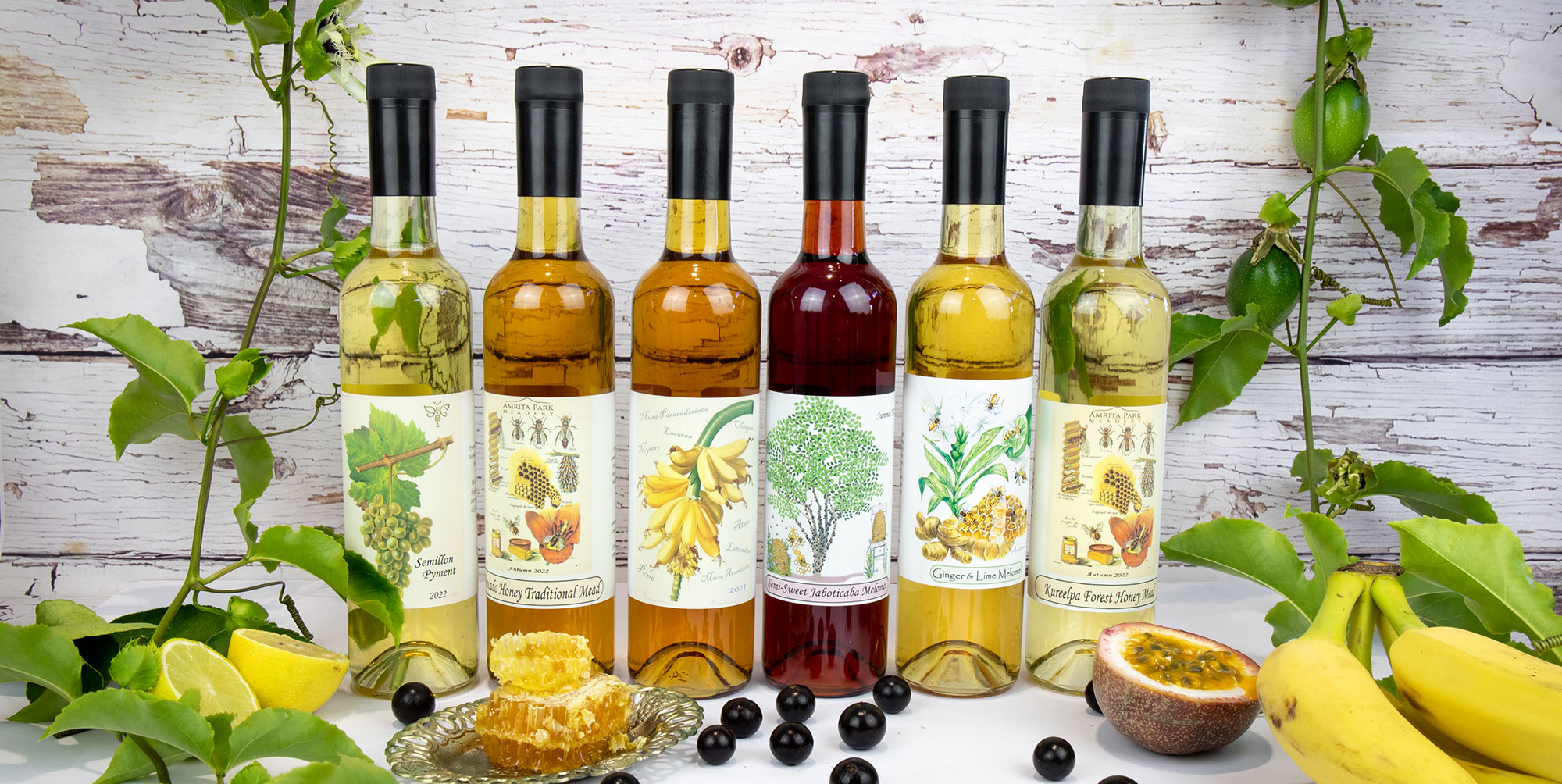 Our Meads
Amrita Park Meadery creates a range of seasonal flavours, from traditional honey-infused varieties to innovative fruit-infused creations.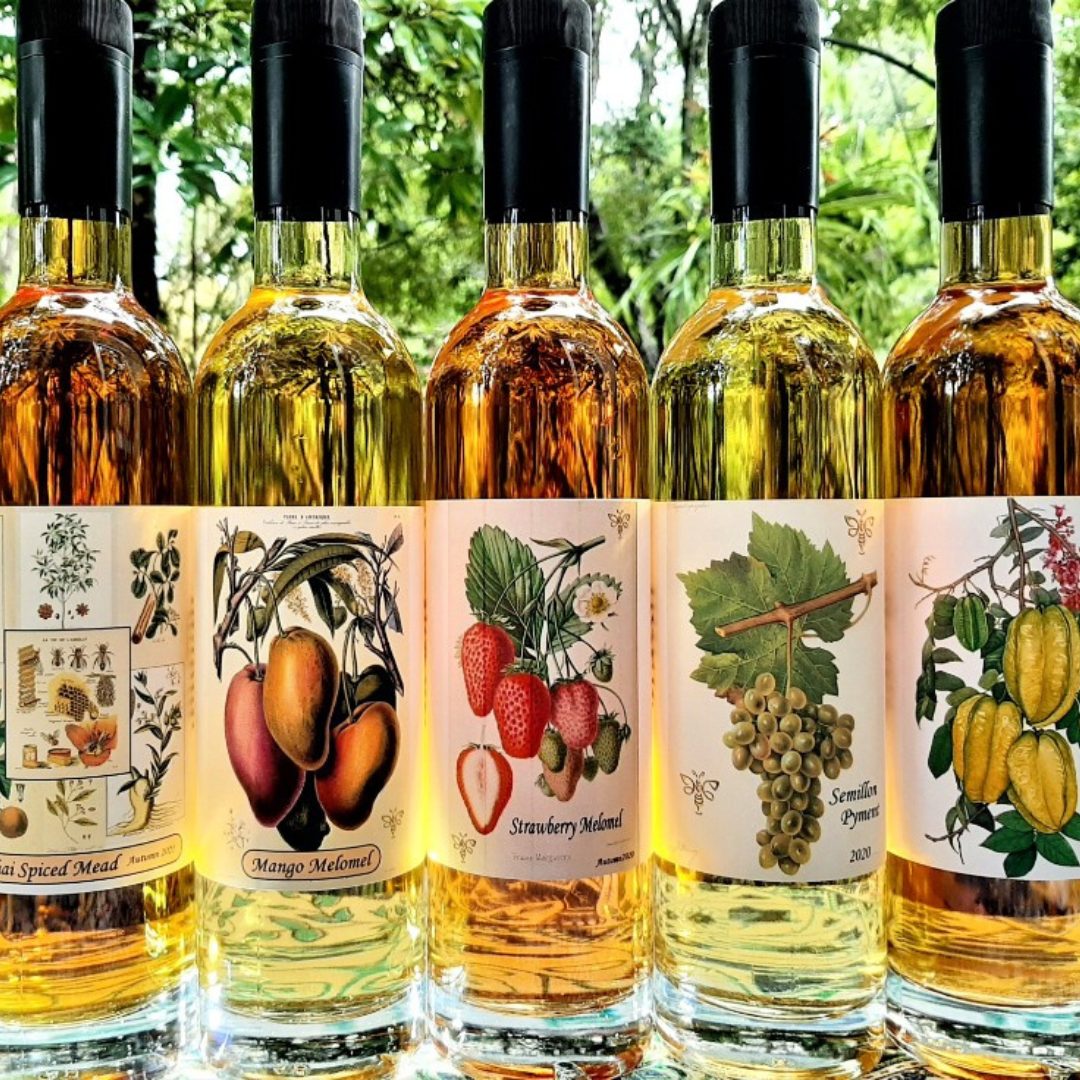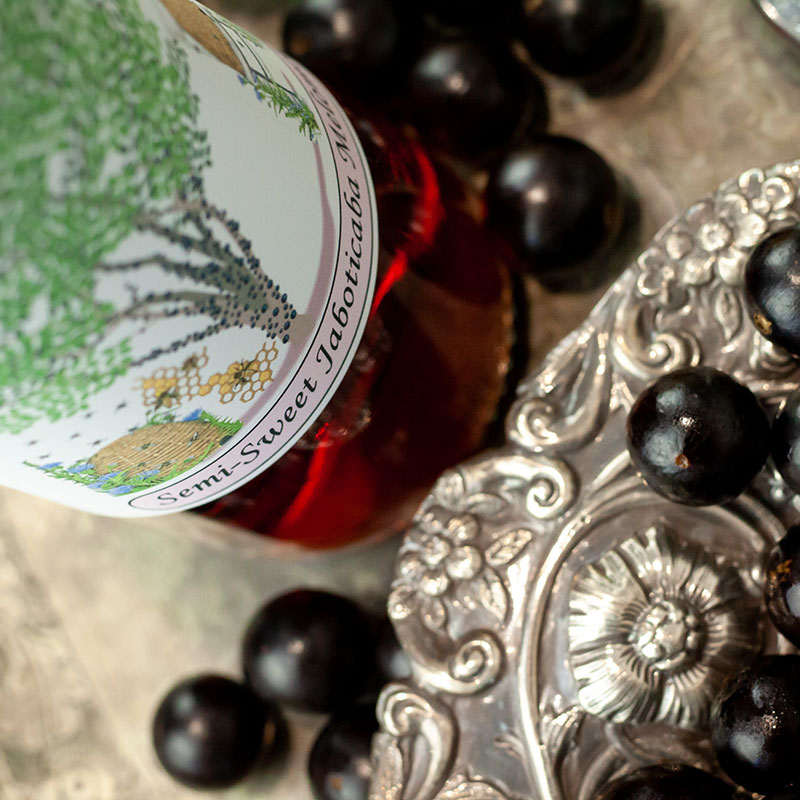 "Drawing inspiration from his mead making grandfather, Dennis "Poppo" Coates, Andy has honed his skill to keep the tradition alive and add his own spin to the mead making process."

for the latest from the meadery